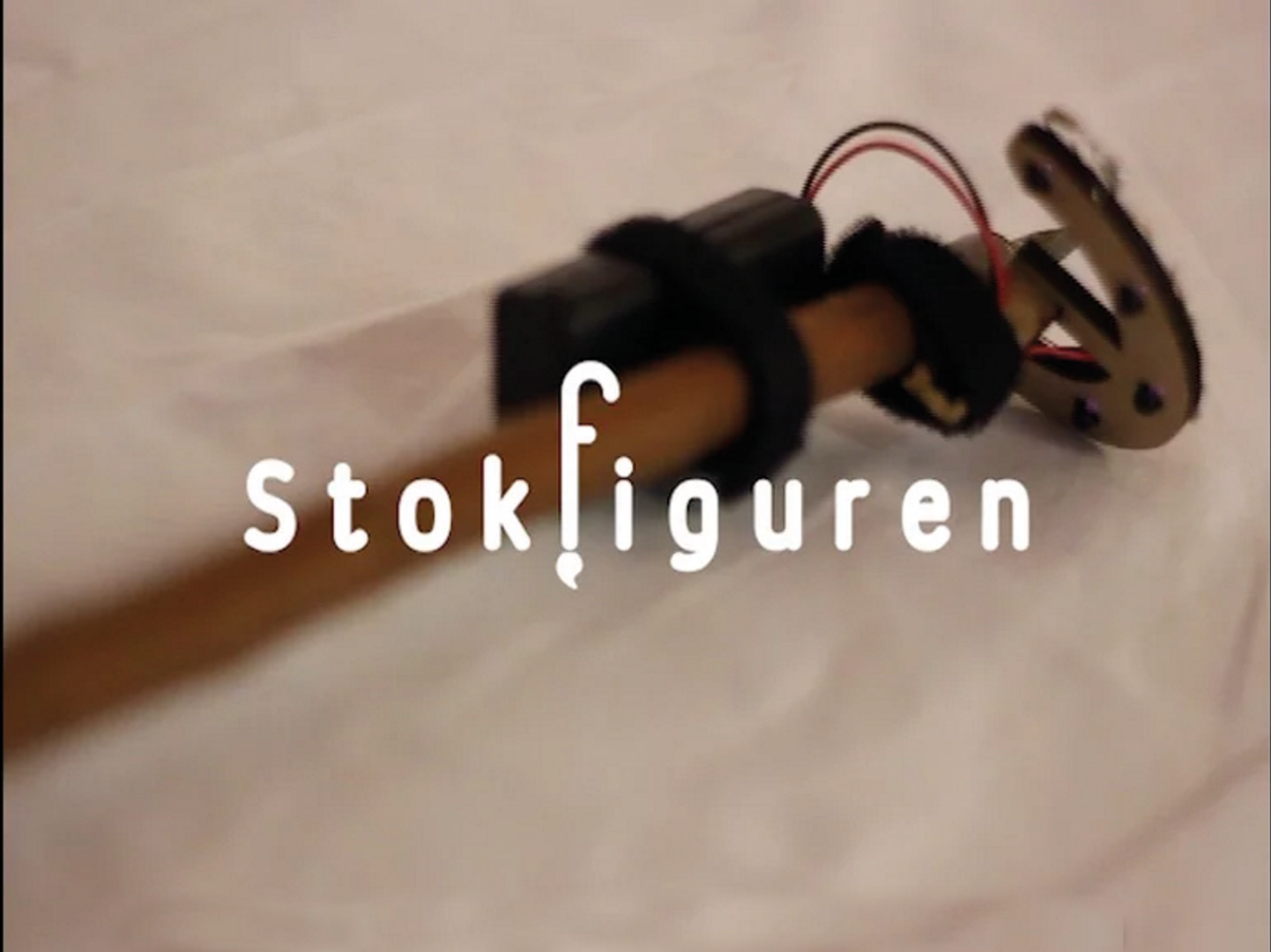 Stokfigures
is an
interactive installation
, which the spectator can paint on a white beamed
 canvas on the ground, using a walking stick. With Stokfigures we wanted to bring
back the beauty of growing older on the streets. Keeping in mind the saying:
'Everyone wants to grown up, but no one wants to be it", we chose to use the the
walking stick (an object feared by elderly) and changed the symbol of ageing and
lost of autonomy and transformed it into something for all ages. The walking stick
has a ring with infrared LEDS, which are read by the Kinect, causing
dots to be projected on the floor.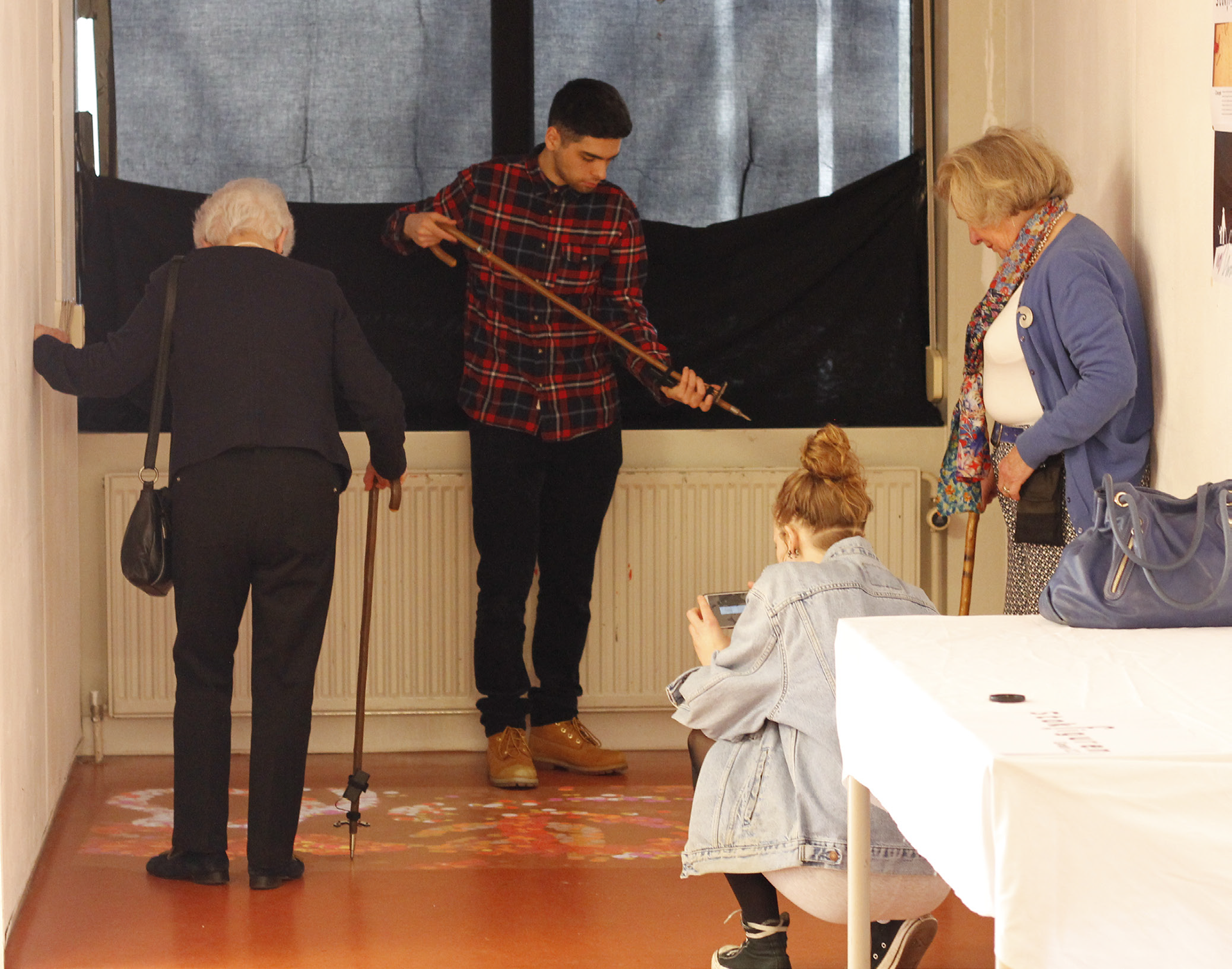 Skills:
 Researcher and documentation writer

Team position:
Concept designer, researcher, writer

Team:
Kris van Geel, Julian van de Beek, Manaar Hijazi, Ignaz Kevenaar & Tiago DSP (Interaction Design)