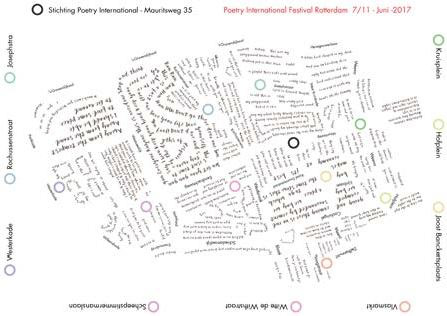 P.I.R.O.E. map
is an
interactive map
from Rotterdam, displayed with poems and watercolour.
Every poem represents a feeling, atmosphere or history that is related to the location in the map.
P.I.R.O.E. map is a guide around the centre of Rotterdam in which different installations, posters or other objects will be found in which the poems of the
Poetry International
event is shown. For this concept it was important to display the houses and streets on the map with only words. By giving sentences a certain shape, I was able to display Rotterdam (with lucky it looks like a heart as well). Eventually I gave this project a finishing touch by displaying the route of the poetry event with watercolour.
Project goal
Create a map for Rotterdam visualizing data that you, the creator,
 collected during a trip around the centre of Rotterdam.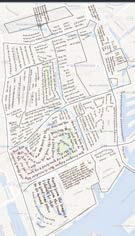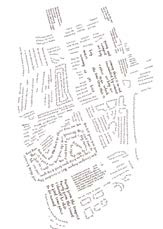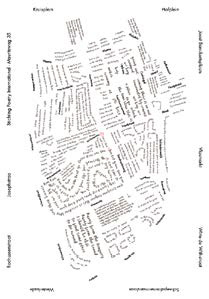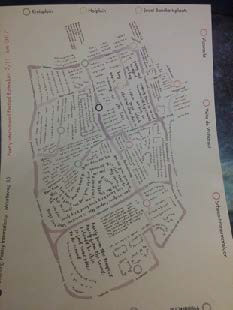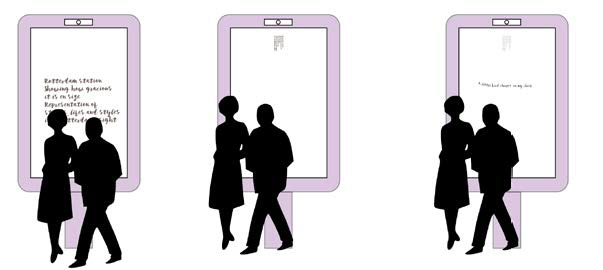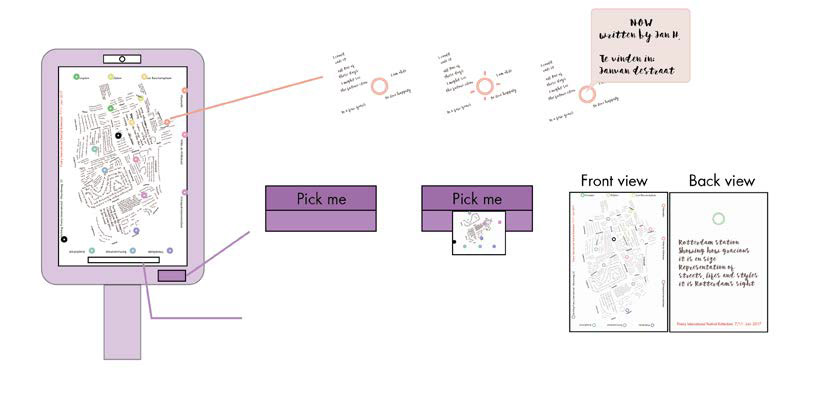 Skills: Graphic design, Concept design, Interaction Design