Okids
is a
service for Shanghai
citizen that provides parents mobility with security
 and a trustworthy service for their children to go to school. Working together with
schools arouns Siping, OKIDS transports primary school students safely to
their school and back to their home in an efficient, non time consuming and
eco-friendly autonomous bus.
OKIDS exist of
3 important parts
:
1.
An autonomous bus
, designed for the comfort and takes care of the safety of children inside and outside.
2.
Stewardess service
that provides trust towards the parents. The stewardess make sure the children
are checked in and out the bus, fasten their seat and supply breakfast/lunch during the trip.
3.
OKAPP
helps the parents stay connected to their children with the tracking feature, chat,
schedules and update options about the bus and the child.
This project was a 4 week collaboration between
Tongji University in Shanghai
and
DesignSkole Kolding
, in Shanghai, China. The team existed of 1 Interaction Designer from
Denmark/Netherlands and 3 Industrial Designers from China.
Project goal
How might we design a
service concerning urban mobility
addressing major
problems we are facing locally in Shanghai, China?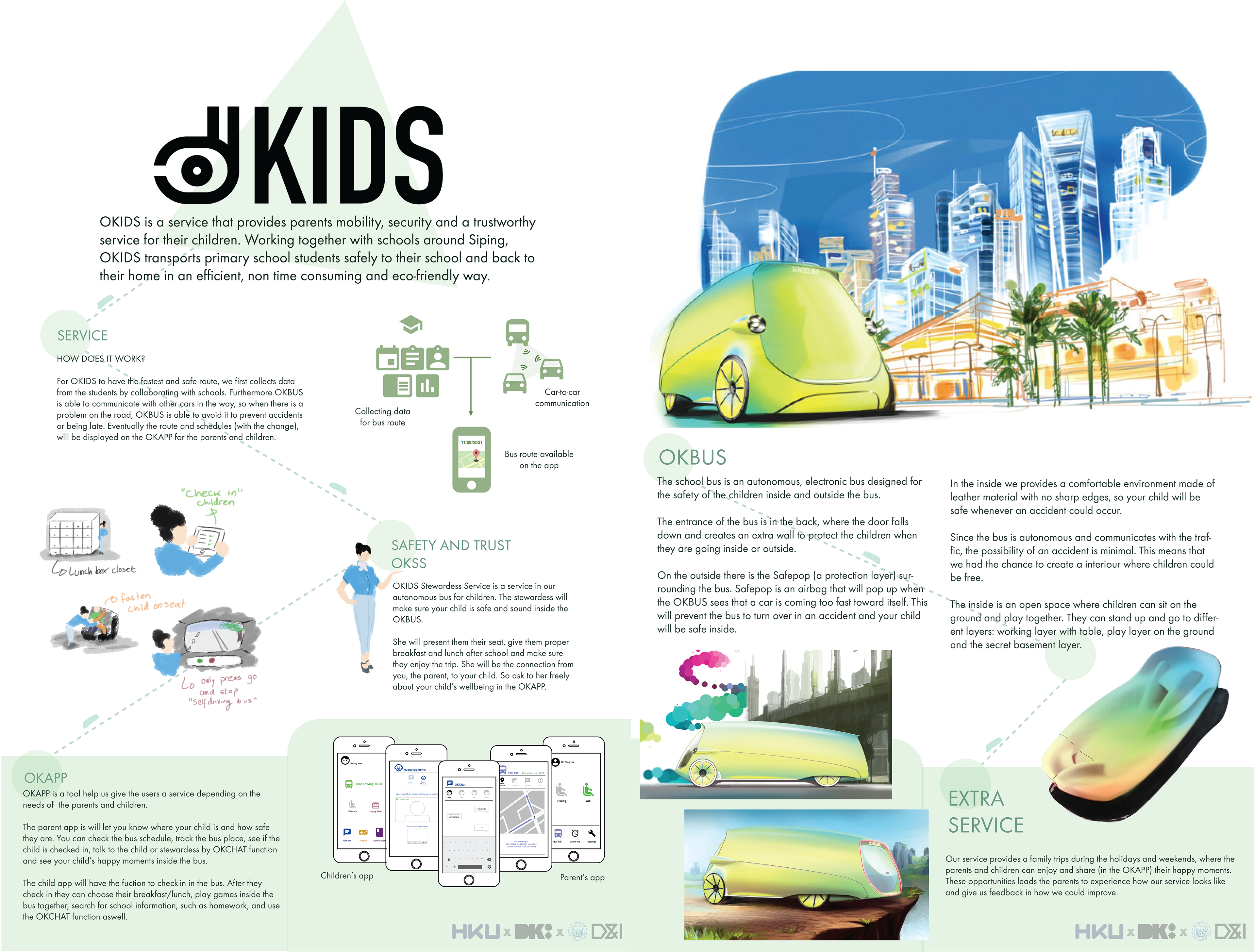 Skills:
Leadership, concept designer, app wireframe & poster design
Team position:
Team leader, App, poster and concept designer
Team:
Mia Hua, Rachel Yan and Stig Huang (Industrial Design) & Tiago DSP (Interaction Design)