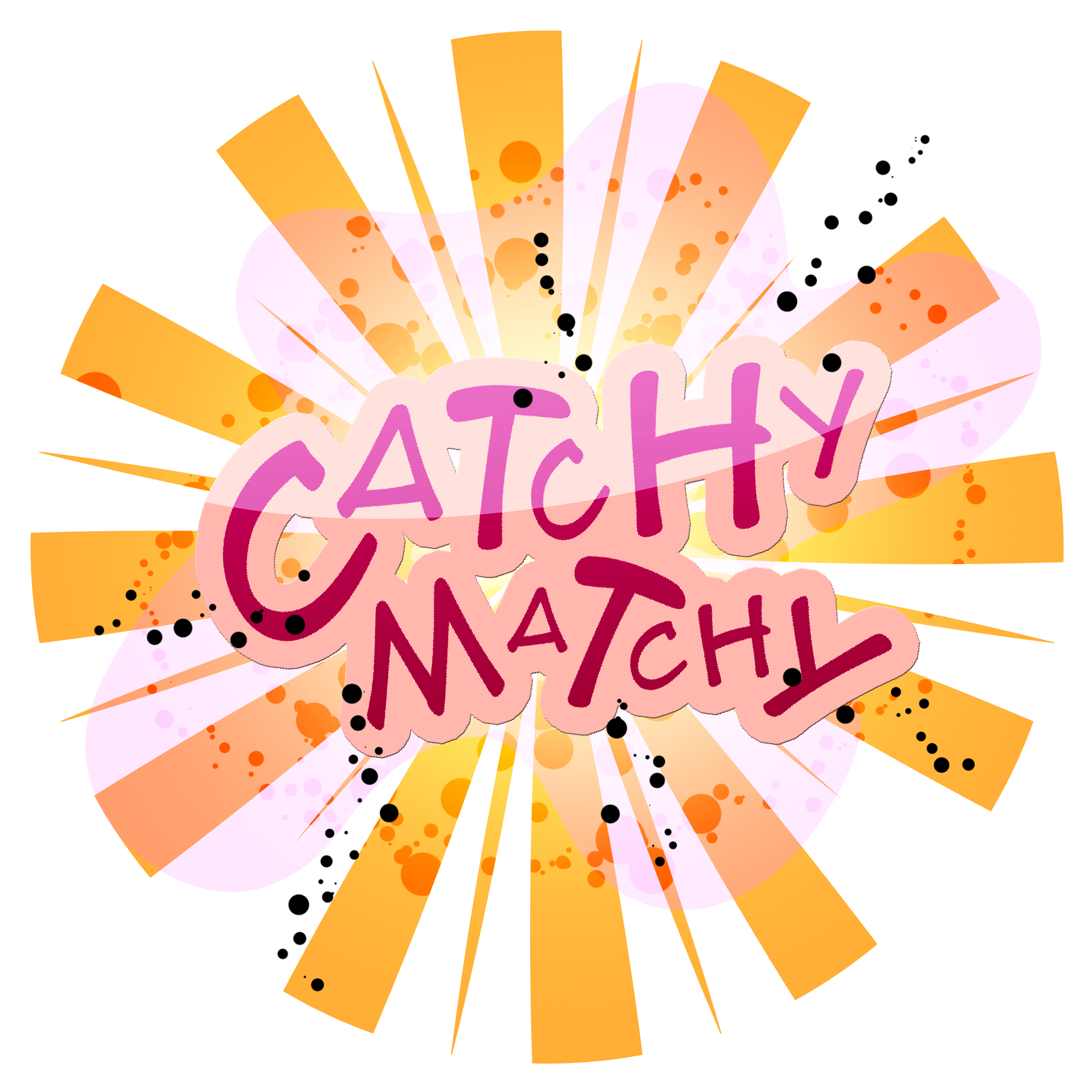 Catchy Matchy
is an
applied game
that helps children with obesity to become more
social with other children by playing together. Catchy Matchy goes as follow: 
 First you pick a drawing on the app, then you need to choose a colour the other
player needs to find. These two options will then be send to the other player.
The other player tries to find the colour you have chosen in his environment
and takes a picture of the colour. If it is correct then the drawing will be coloured
 or else the player needs to search for a different gradient of the same colour. 
Catchy Matchy helps the children be more social with each other and let them
move without them thinking that this game is a kind of exercise. 
Catchy Matchy was design during the 3 days Living Lab Game Jam, an incubator for applied games,
 while providing a platform for intercultural exchange through game development.
During this game jam HKU students
collaborated with South Korean students from Gachon University.
Project goal

Design a game in which
children with obesity becomes more social
 with other children and eventually starts participating in social events, such as sport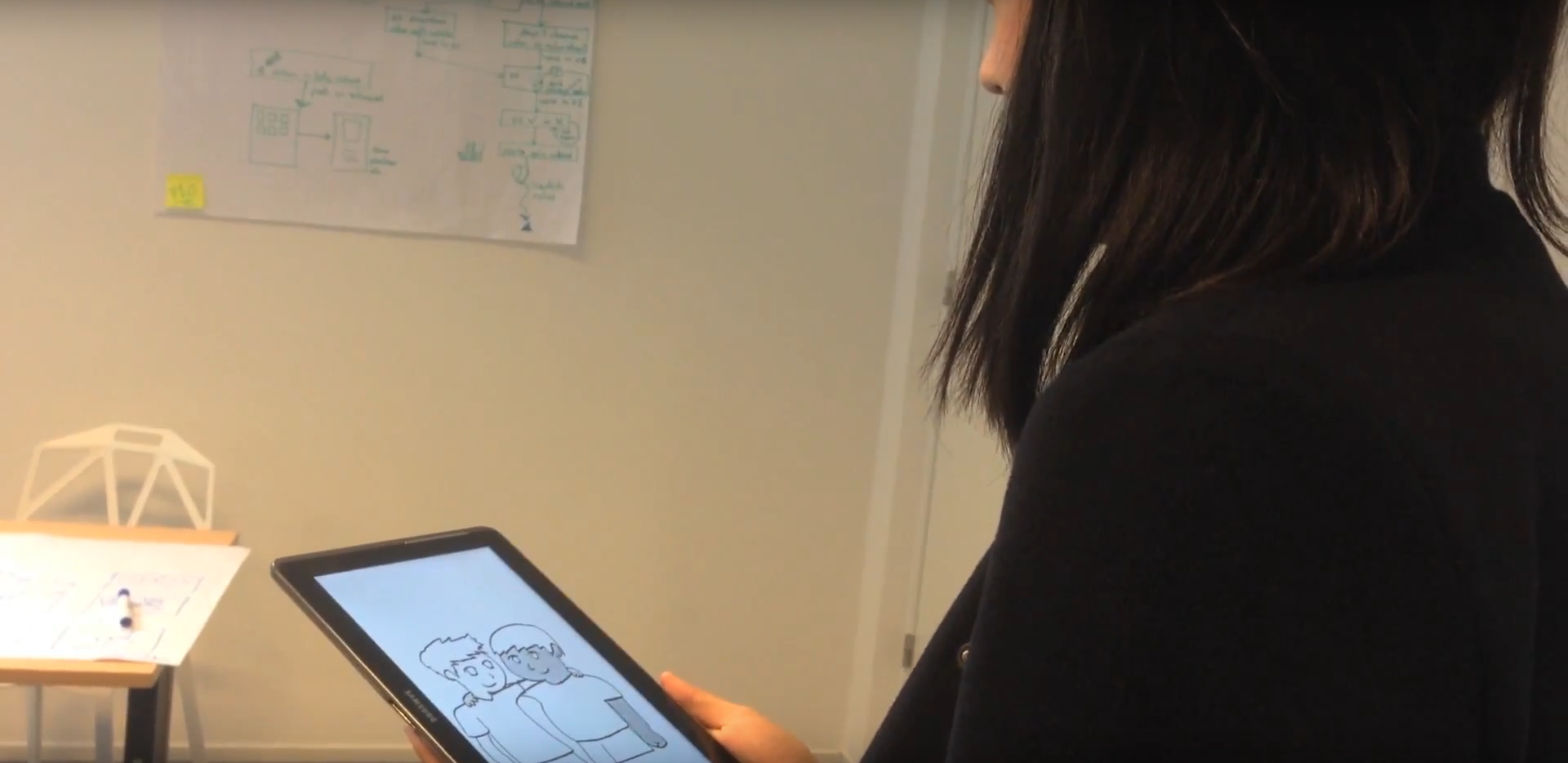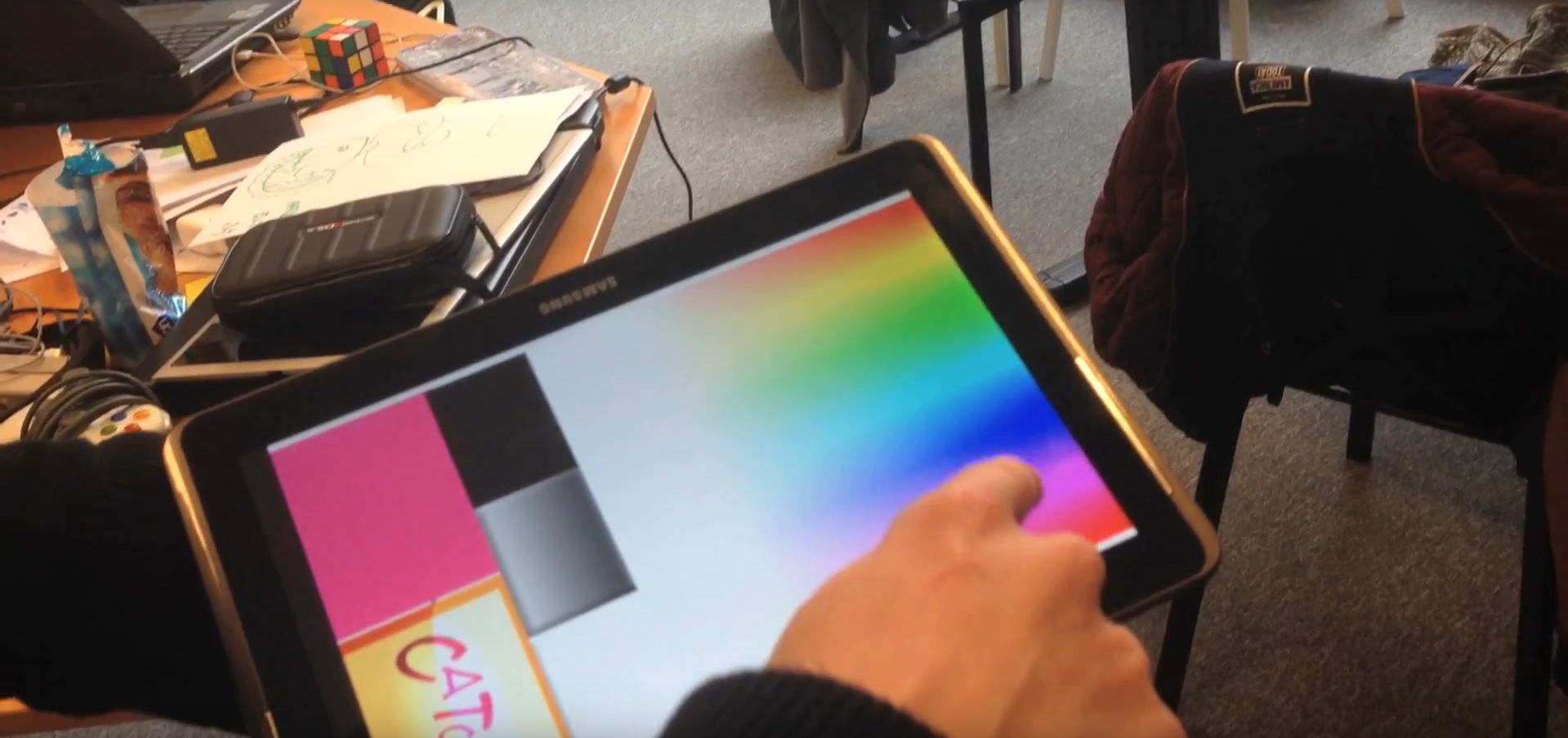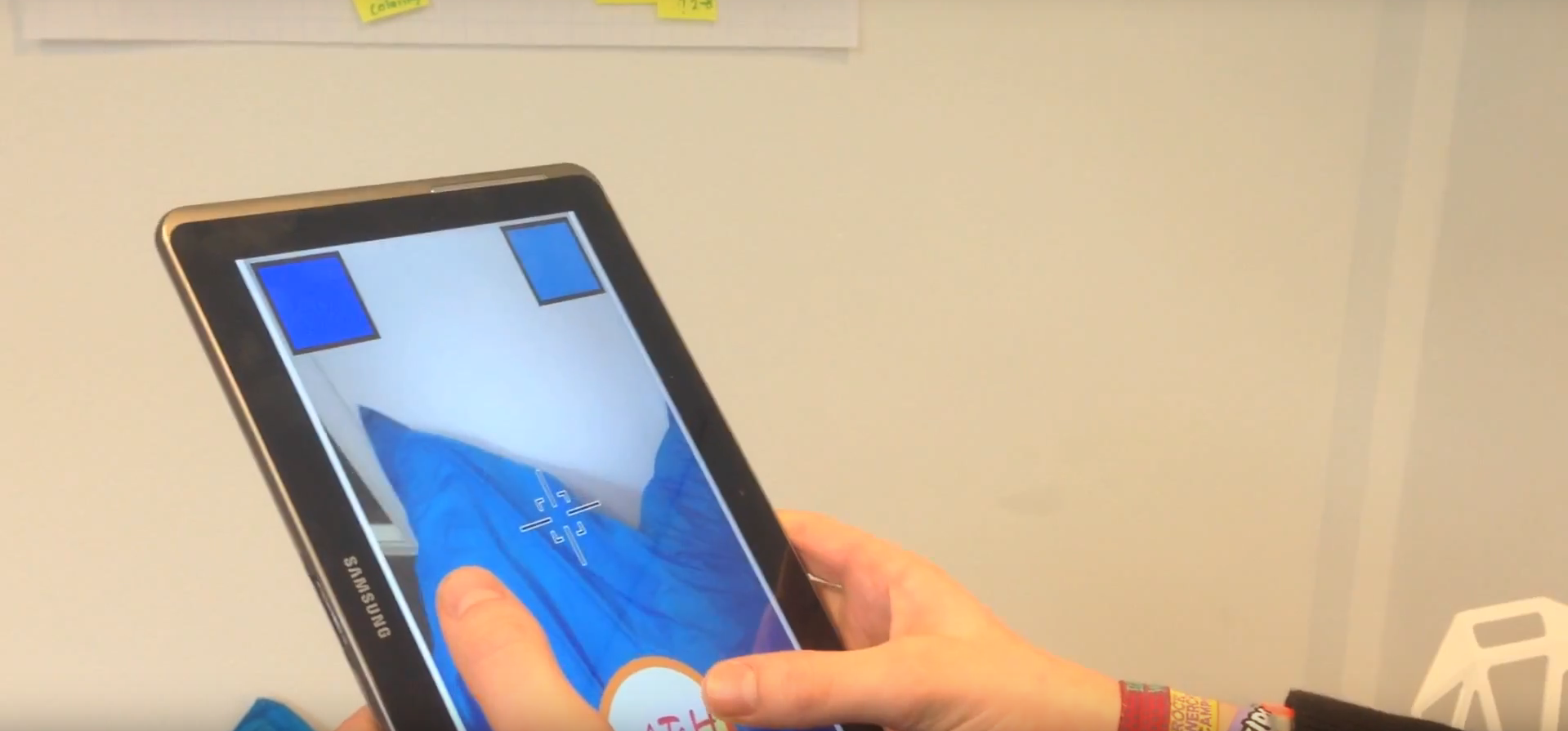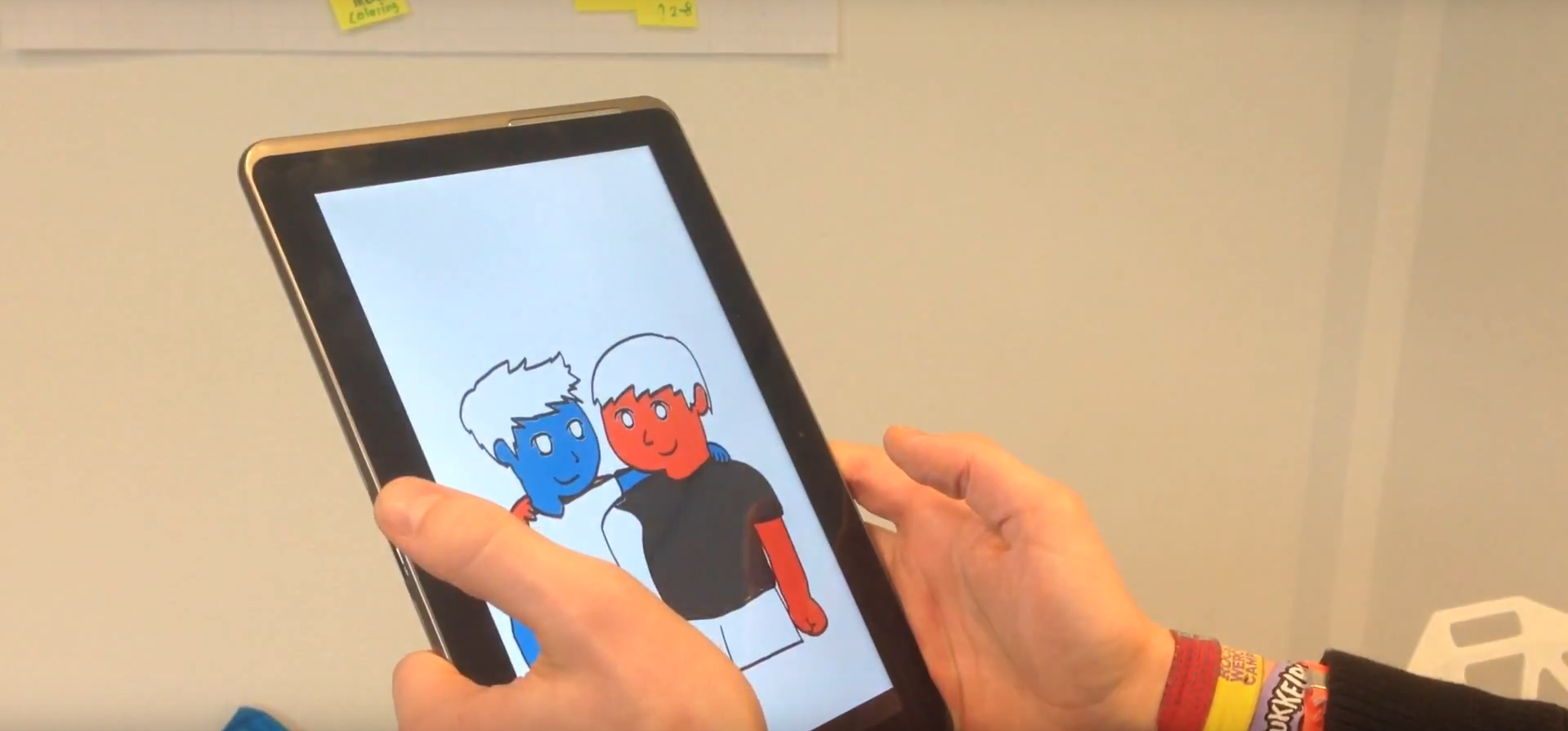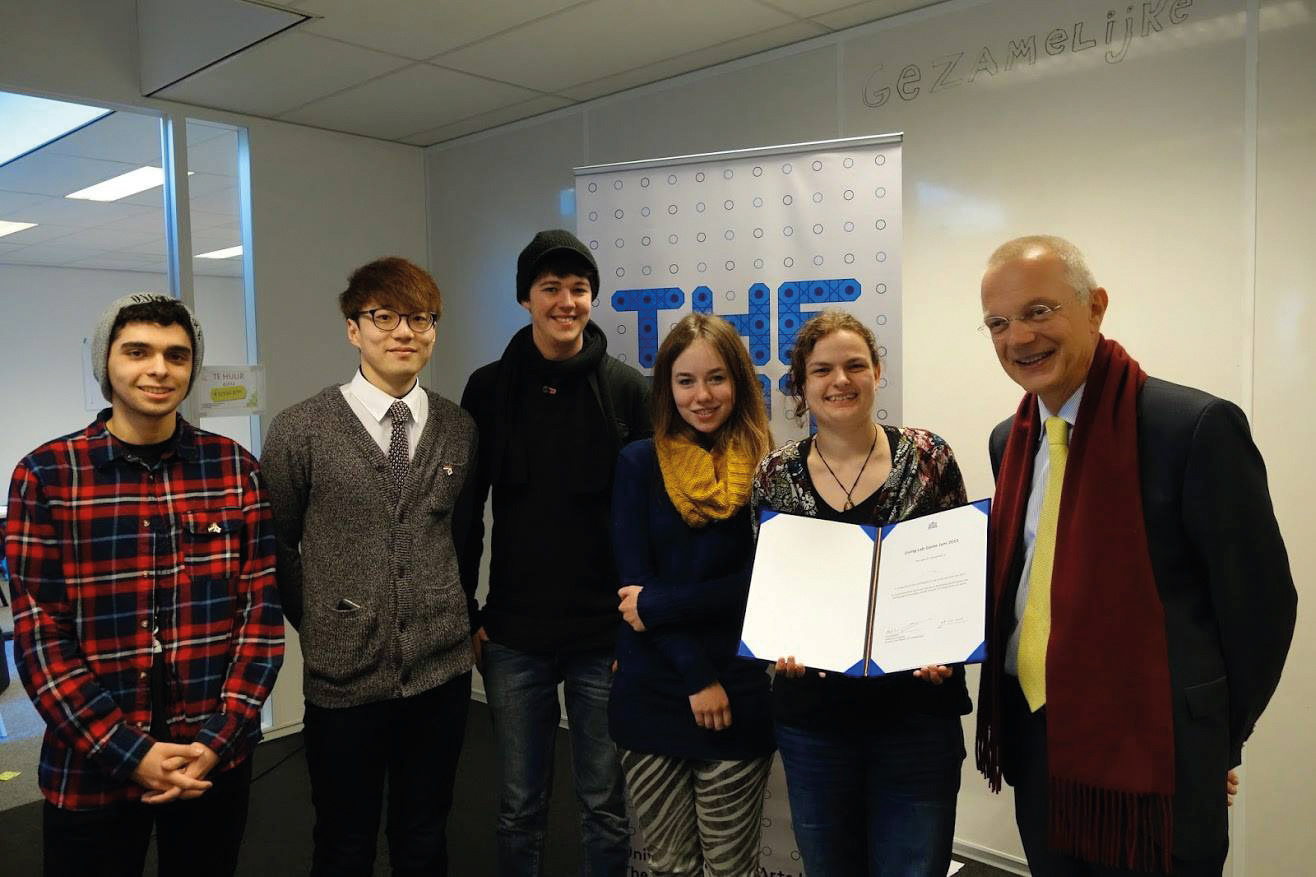 Skills: 
Art & problem solving
Team position:
 Game Artist & moodmaker
Team:
Bodhi Donselaar & Seung woo Noh (Game Developers), Lillian So, Adinda van Oosten
 & Tiago Dos Santos Pedrosa (Game art)